Organ and Tissue Donation: The Facts
Today, in Ontario, there are over 1,500 people waiting for a lifesaving organ transplant. This is their only treatment option, and every 3 days someone will die because they did not get their transplant in time.
But you can help. When you register your consent for organ and tissue donation, you let those waiting know that you would help them if you could.
One donor can save up to 8 lives

through organ donation and enhance the lives of up to 75 more through the gift of tissue.

Age alone does not disqualify someone from becoming a donor.

The oldest organ donor was over 90 and the oldest tissue donor was over 100. There's always potential to be a donor; it shouldn't stop you from registering.

Your current or past medical history does not prevent you from registering to be a donor.

Individuals with serious illnesses can, sometimes, be organ and/or tissue donors. Each potential donor is evaluated on a case-by-case basis.

All major religions support organ and tissue donation

, or respect an individual's choice.

Organ and tissue donation does not impact funeral plans.

An open casket funeral is possible.
Tales From The Organ Trade (2016)
Released by HBO & Shaw Media directed Ric Bienstock My family and I were featured as one of the stories in the film. They filmed us for 4 years, following my struggle to find a kidney while living on dialysis. I am happy to have been a part of such an educating and eye-opening production. Please let me know when this is complete.
Synopsis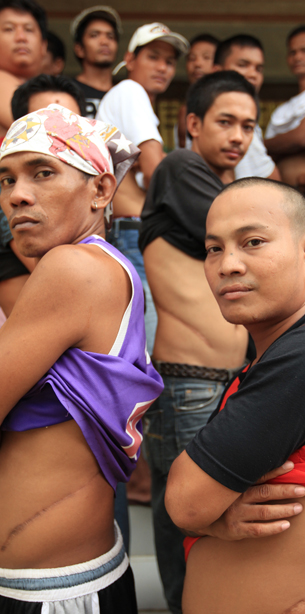 TALES FROM THE ORGAN TRADE is a gritty and unflinching descent into the shadowy world of black-market organ trafficking: the street-level brokers, the rogue surgeons, the impoverished men and women who are willing to sacrifice a slice of their own bodies for a quick payday, and the desperate patients who face the agonizing choice of obeying the law or saving their lives.

Fifty years ago, it was the stuff of science fiction – a dying patient resurrected with a transplanted body part. Today, it is an everyday miracle. Every year, tens of thousands of human organ transplants are performed around the globe. Most transplanted organs come from cadavers or relatives of the patient. But demand for this organ far exceeds the supply. So thousands are bought and sold on a black market that flourishes in dozens of countries where the rule of law is hostage to the dollar sign. International organizations monitoring the situation estimate – conservatively – that black market transplants generate over $500 million a year.

With unprecedented access to all the players, the film explores the legal, moral and ethical issues involved in this complex life and death drama. What would any of us do if put in the position of having to buy or sell an organ? For each party, the stakes could not be higher.

This is not a black and white story of exploitation, but rather, a nuanced and complex story that compels you to explore your own moral and ethical beliefs. This is a world where the villains often save lives and the medical establishment, helpless, too often watches people die. Where the victims often walk away content and the buyers of organs - the recipients - return home with a new lease on life.

The drama unfolds in Philippine slums; in villages, where nearly every man has sold one of his kidneys for the price of a laptop; in neglected shards of the former Soviet Empire, where criminal gangs tease donors with promises of vast sums of cash; and in places like Philadelphia, where a craigslist ad urges an unemployed hustler into an operating room and a twenty thousand-dollar payoff.

At the core of TALES FROM THE ORGAN TRADE is the anatomy of a single black market operation. The recipient is a Canadian man who can't wait for a legal transplant at home. The transplant surgeon is a glib and defiant fugitive Turkish doctor dubbed "Dr. Frankenstein" by the international media. The nephrologist is a distinguished Israeli physician who sees no evil in paying for human organs. The prosecutor is a crusading Canadian working for the European Union. The donor is a beer-loving woman from a fledgling Eastern European republic who willingly sold her kidney, saved another human being's life and is now at the center of the world's most notorious organ trafficking case.

From Manila to Istanbul, from Colorado to Kosovo, from Toronto to Tel Aviv, the film brings to the screen a compelling cast whom fate has brought together where the gift of life meets the shadow of death.
High School Outreach Initiative
In an ongoing effort to support organ donor awareness, I have been going to high schools on a monthly basis for the past 3 years. Accompanied by a transplant team, we educate young minds with the factual information of organ donation and how vital it is.
Every three days someone in Ontario dies because there is not an organ available. It doesn't have to be this way. One organ and tissue donor can save up to eight lives and enhance the lives of 75 others.

To help extend awareness, the University of Toronto Transplant Institute in partnership with Trillium Gift of Life Network (TGLN) deliver presentations in and around Greater Toronto Area (GTA) high schools to increase awareness.

Presentations provide secondary school students with the unique opportunity to hear from world-class healthcare professionals about organ and tissue donation and transplantation. Presentations are delivered by healthcare professionals from the three top-tier transplant hospitals in Toronto: SickKids, University Health Network and St. Michael's Hospital along with a donor family member or transplant recipient.

To date, more than 360 presentations have been delivered at 87 high schools reaching more than 25,000 students. Presentations are very well received and there have been requests to return to many schools. Presentations are informative, engaging and flexible; they can be assembly-style or given in more intimate classroom settings. Presentations are about an hour in length and can also be adapted to varying class lengths with a
built-in Q&A with the students. Students will also be provided with organ and tissue donation materials to take home to share with their families.

In addition to the presentation offering, there is a comprehensive senior secondary school curriculum program designed to convey the vital importance of organ and tissue donation and transplantation. One Life … Many Gifts can be used in Science, Physical Health and Education, English, the Arts, Canadian and World Studies, Guidance, Civics, Careers and Religious Education subject-areas.